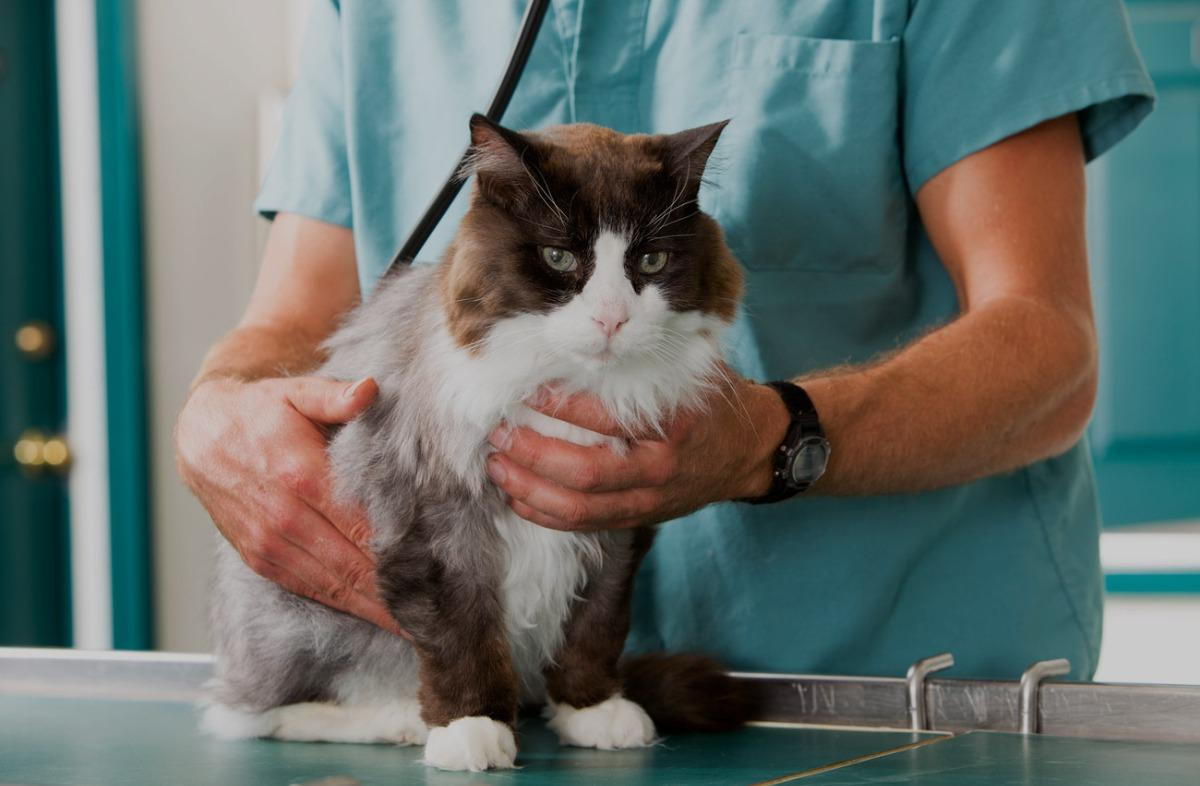 Just like people, cats occasionally get an upset stomach. It is important as a pet owner that you know how to tell the difference between this and serious gastrointestinal issues. At All About Cats Veterinarian Hospital, serving Las Vegas, NV, and the surrounding areas, we want to help educate you on these important cat issues. Keep reading to learn more.
Symptoms to Look For 
Gastrointestinal issues can have a variety of symptoms. Symptoms can come on suddenly or over time. Here are some common symptoms to look for:
Vomiting
Constipation
Diarrhea
Drooling, swallowing frequently, bad breath
Lack of appetite
Weight loss
Signs of pain including, hiding, excessive sleeping, restlessness, not lying in normal comfortable positions
Changes in behavior
You will probably not see all of these symptoms at the same time. Any one of these symptoms that last more than a day or so is cause for concern.
Causes of Digestive Problems in Cats
Just like with humans, there can be many different causes of digestive issues. Let's look at a few common causes.
Hairballs - Because of the way a cat grooms itself, cats ingest a lot of hair. Hairballs are a normal part of a cat's digestive process, but if your cat is producing too many or is having a hard time processing them, schedule a visit with a cat veterinarian
Food - If your cat gets into foods that it should not be eating, it could definitely cause digestive issues. Monitor your cat's food and make sure the trash is out of reach.
Ingestion of foreign objects – Cats will eat all sorts of things, but not everything can pass through the digestive tract. Examples of common foreign objects that often need veterinary attention include hair ties, cat toys, string, needle & thread, and any non-digestible material that your cat may be chewing on.
Stress - Stress from a recent move or the introduction of a new pet could affect your cat's digestion. This can usually solve itself over time. Talk to our vet if you are concerned.
Infections - A cat can also get infections that will cause digestive problems.
Parasites - If your pet is not properly protected from parasites, they could acquire a parasite that causes problems.
Food Allergies – Cats can develop sensitivities to food ingredients causing chronic vomiting. Allergy testing can help you select an appropriate cat food for your cat's sensitive stomach.
Feline cancer - Cats are susceptible to cancer, and the GI tract is a common site for this disease. If you are concerned about your cat's digestive changes, talk with our vet about important screenings.
Diagnosis and Treatments
If you are unsure of why your cat is experiencing digestive issues, schedule an appointment with our vet. At our cat hospital in Las Vegas, we can perform important diagnostics which will help us pinpoint what is wrong with your pet so that a treatment plan can be created.
To learn more, contact us at All About Cats Veterinarian Hospital serving Las Vegas, NV, and the surrounding areas. Call us today at 702-257-3222.